The first task was to establish a new content structure for each product page and then create an intuitive web user experience, including a new navigational system and a template for future content creation.
We started by doing an audit of CenturyLink Cloud's current system, including IA, tone of voice, keyword usage, and user flow, noting blockers and areas for competitive differentiation.
Once the message, tone and CTA were validated using A/B testing, we conducted usability studies with customers and internal stakeholders to determine how individual page systems could be made more consistent and provide important information faster.
Usability studies pointed back to a few areas for improvement. Overwhelmingly, users expressed the need to be able to get to specific product pages faster and understand the use cases for each product at a glance.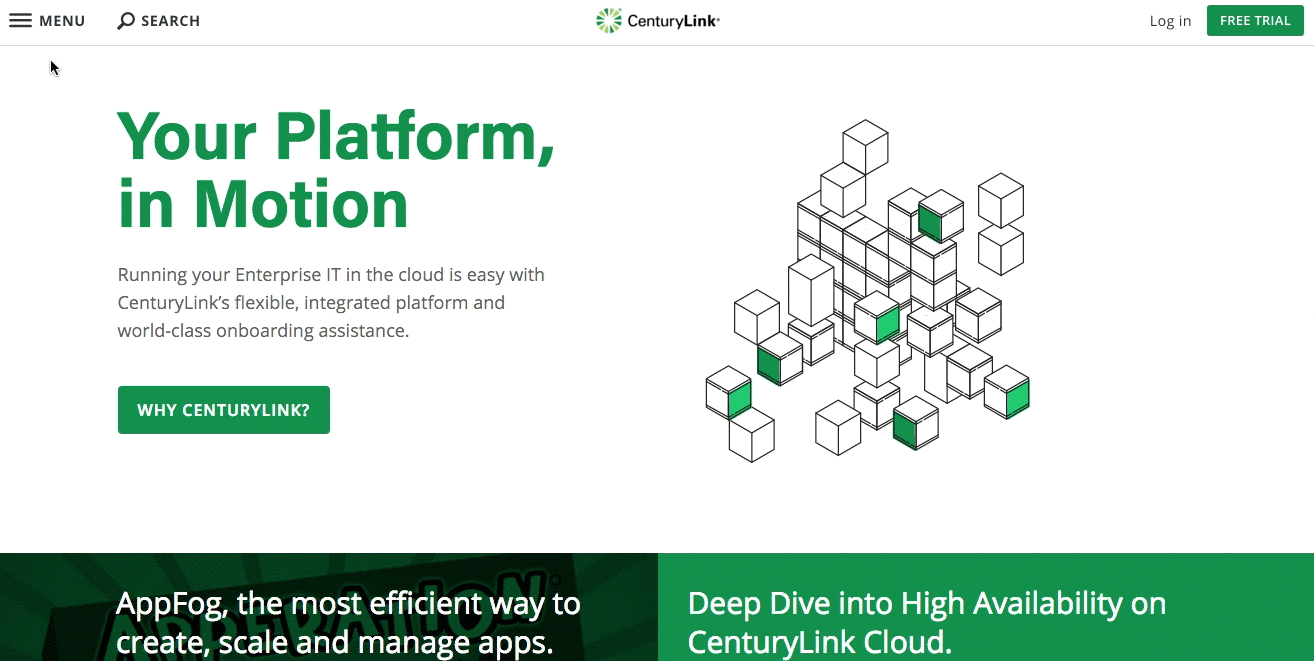 A system was established that allowed everyone from ITDMs to business leaders to developers to dive deeply into detailed content or broadly scan the offering at a high level, including the introduction of a product overview page, which highlighted each product's function in just one easily understood sentence.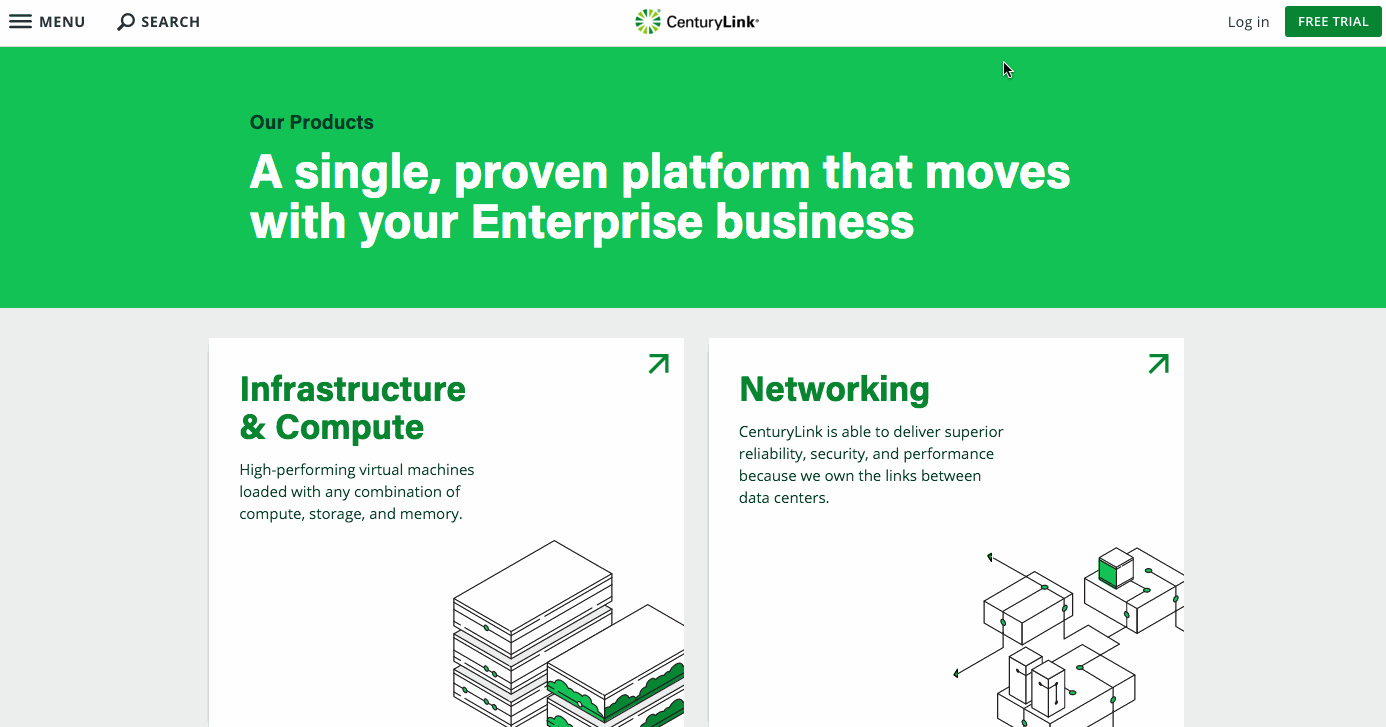 After iterating on prototypes, a new CenturyLink Cloud site was launched. In the process, a new template for CenturyLink Cloud was created, which included wireframes, code prototypes and robust content guidelines, allowing the client's in-house team to continue to scale our approach.
We gave a voice to individual business groups while arming customers with reasons to believe in the power of CenturyLink's offering.